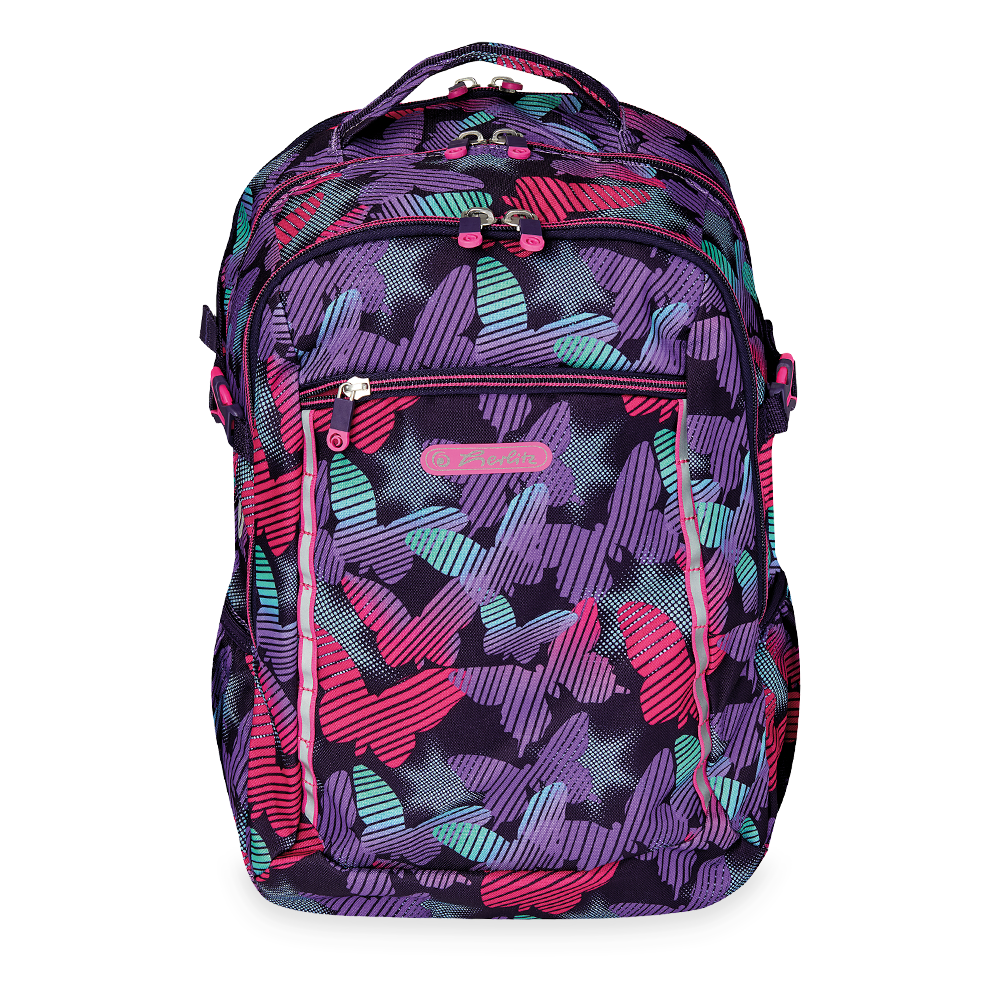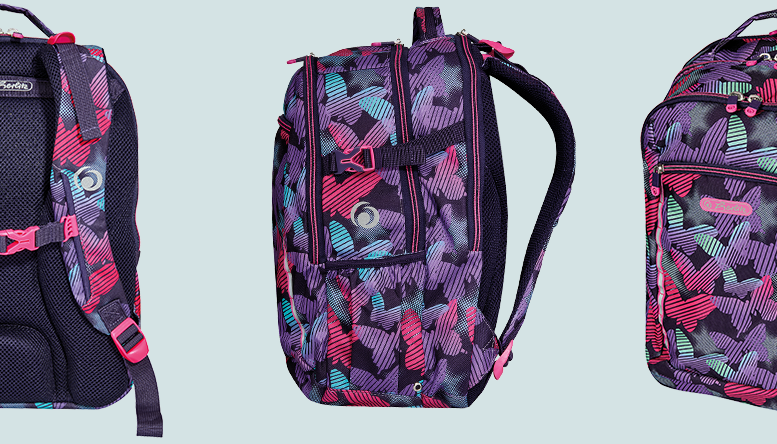 Three spacious inner compartment with integrated book compartment.
Two side pockets with elastic band and eyelet.
One spacious front pocket with name tag, key ring, and zipper closure.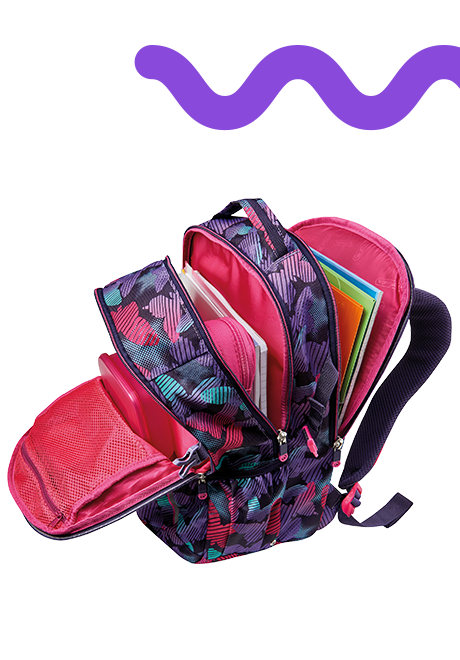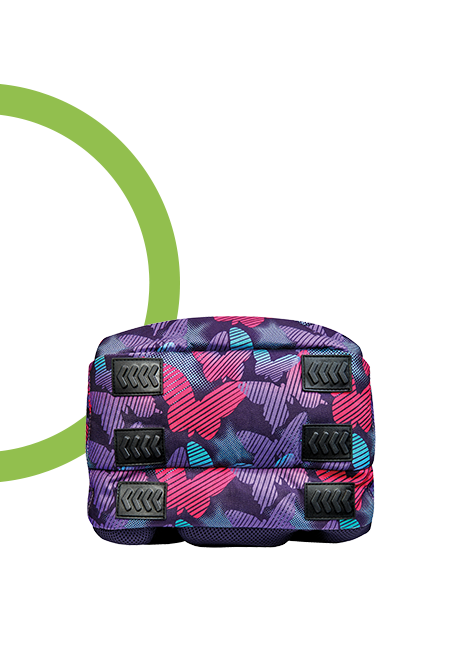 Stable stand trough reinforced bottom and plastic feet.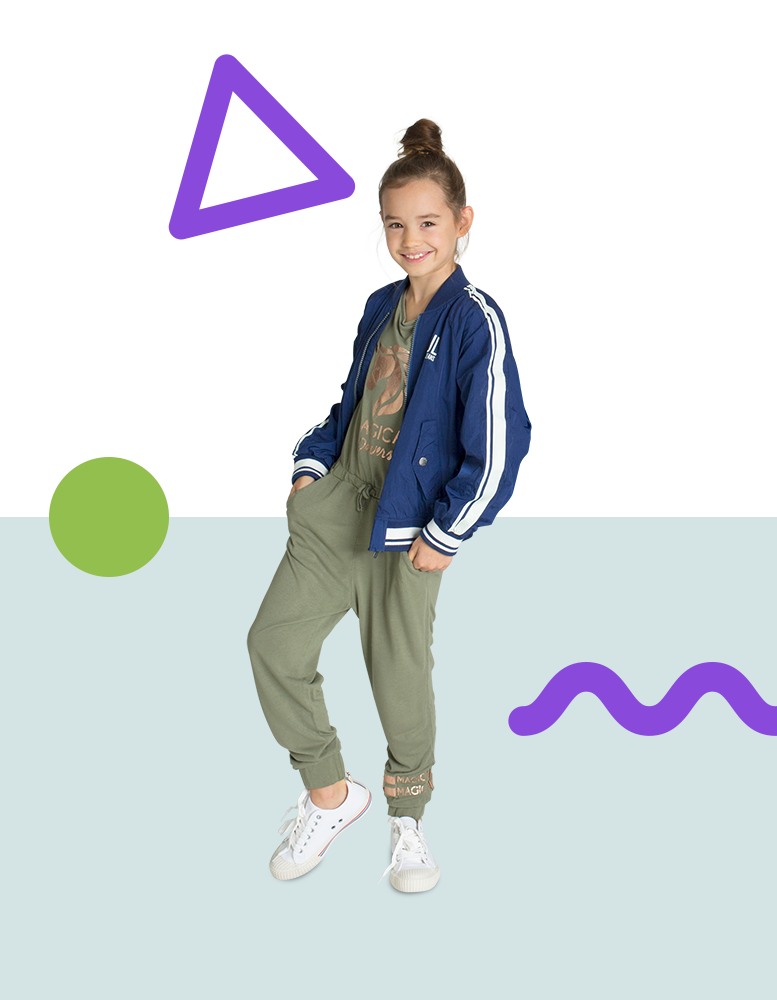 Features
Made from recycled PET bottles, with a sporty backpack shape with water repellent impregnation, plastic feet, and three spacious compartments that close with eye-catching two-tone zippers, * the herlitz Ultimate offers a particularly cool look - just right for cool kids.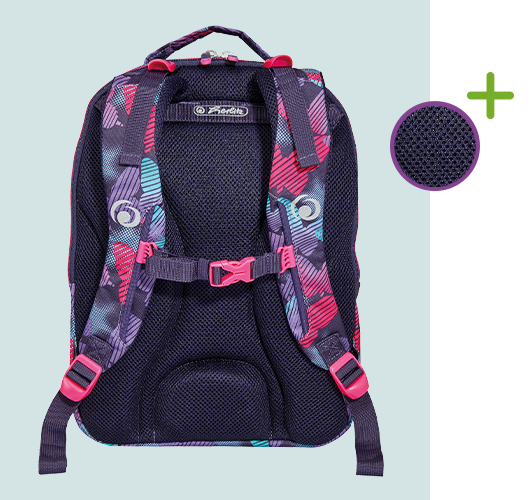 Closeup
Material
Ergonomics
The breathable, ergonomically shaped back padding, the soft padded, dual adjustable shoulder straps and a height-adjustable chest strap provide the best wearing comfort.
Moreover, the sideways compression straps offer the option of simply reducing the volume and bringing the heavy materials closer to the back.
Safety
The reflective material on the front, sides, and shoulder straps, ensures a high level of visibility in the dark.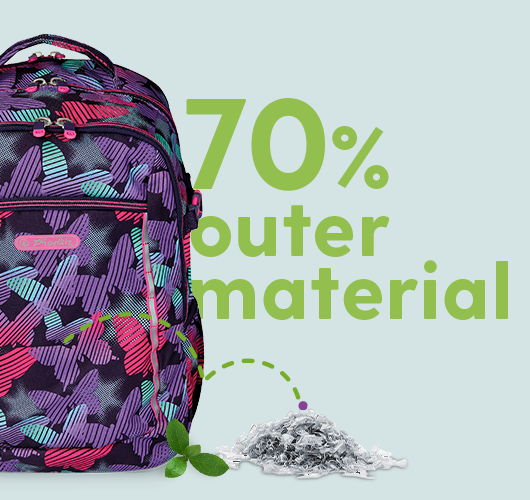 Sustainable
Like the ten pins you get to knock down in bowling, when buying our "Ultimate" you knock down 10 PET bottles** from the shoulders of the earth. With this model you not only look good wearing it but take part in saving the planet.
icon-icon-recycled-bottles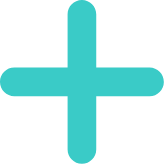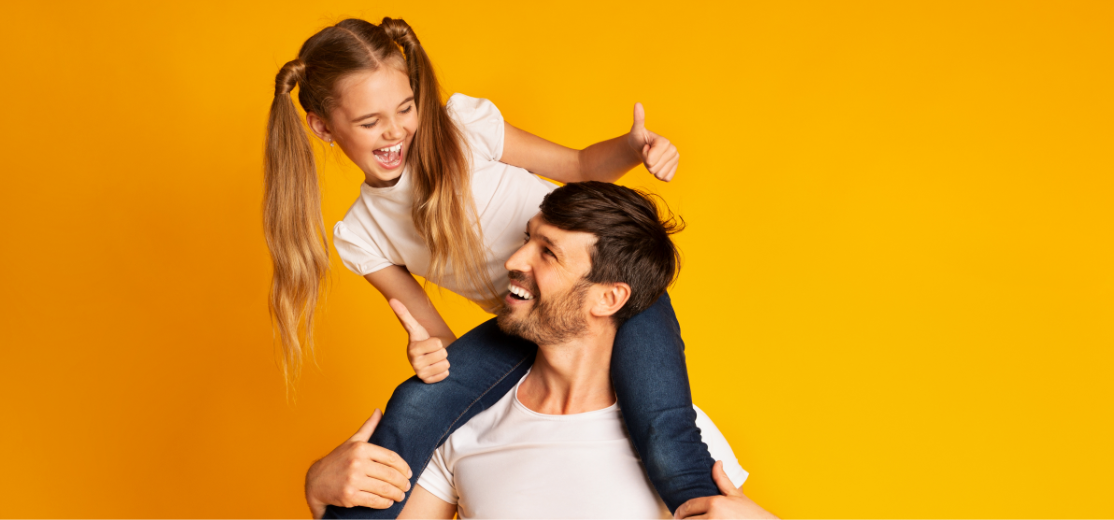 Parents
Let kids be kids!
For 40 years we've been supporting this principle with our Schoolbags. Standing for thoughtful ergonomically design, highly safe, low weight, and long-lasting quality in our every product, so you may have the confidence that your child's welfare is secured.