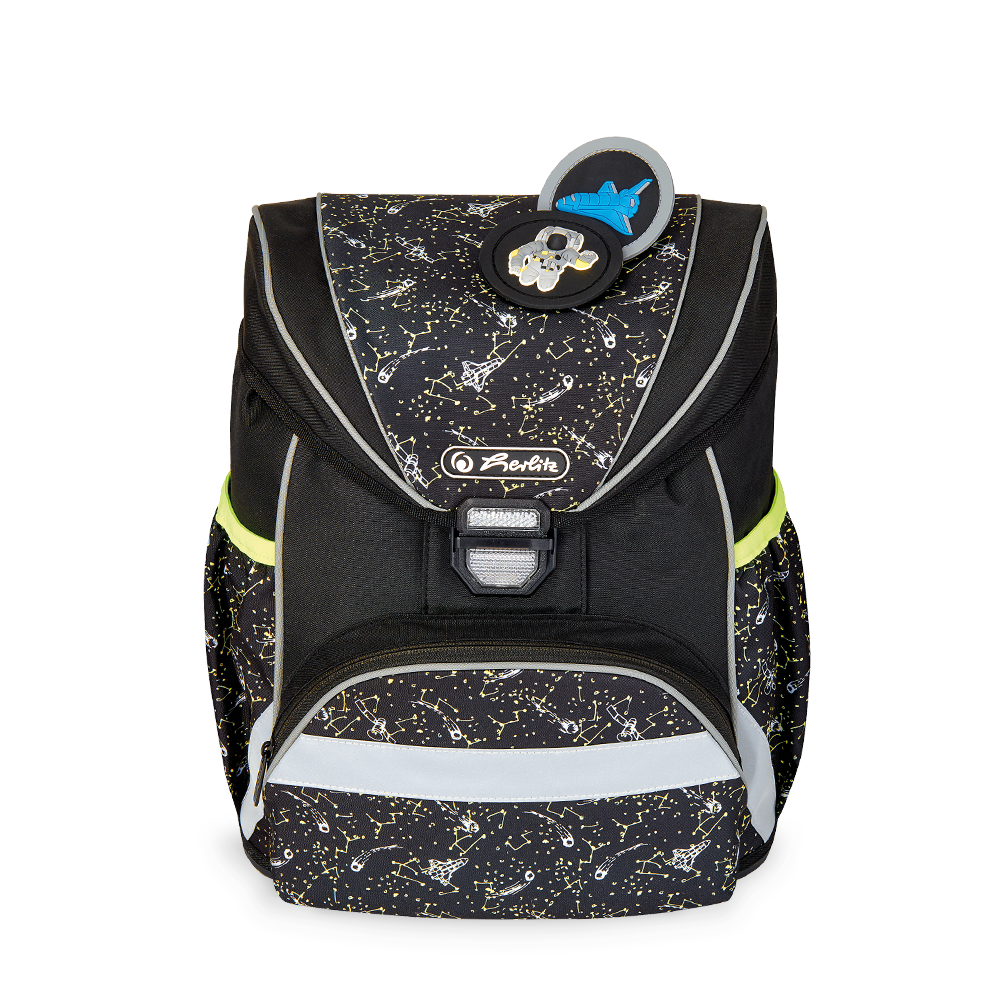 Accessories in matching style:
Pencil case with 16 pieces
Round pencil pouch
Sports sac
Two exchangeable applications with Velcro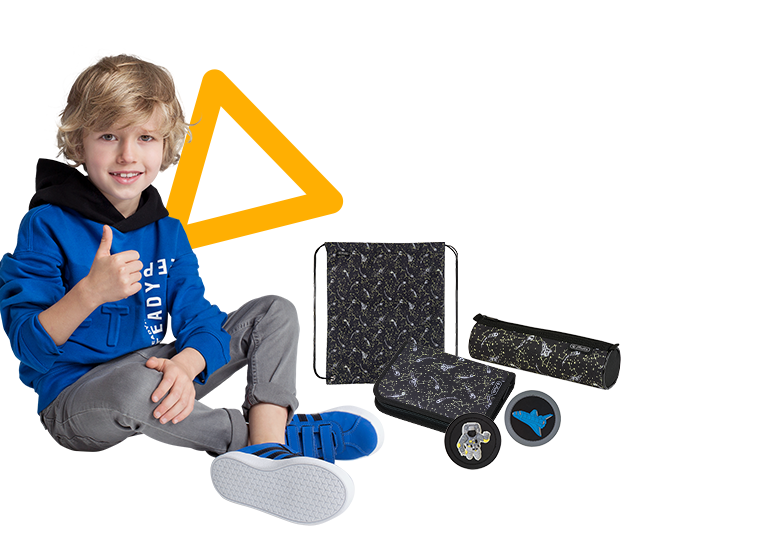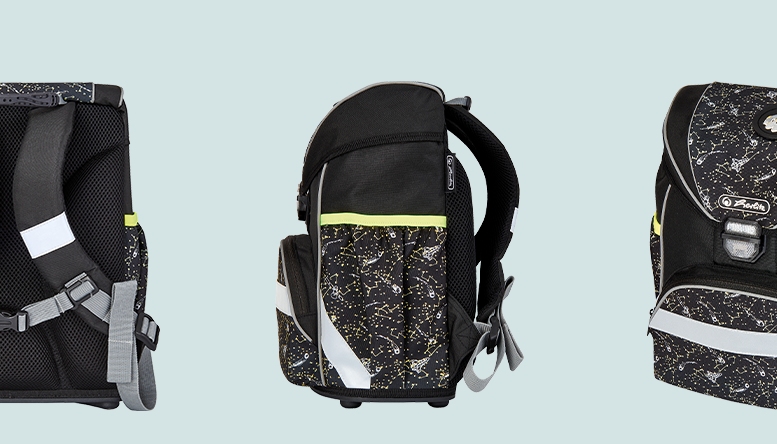 One spacious inner compartment with integrated book compartment and one front pocket with zipper closure.
Two side pockets with elastic bands.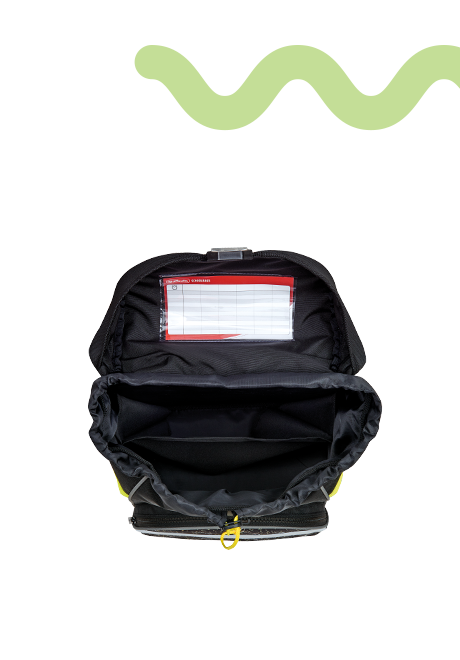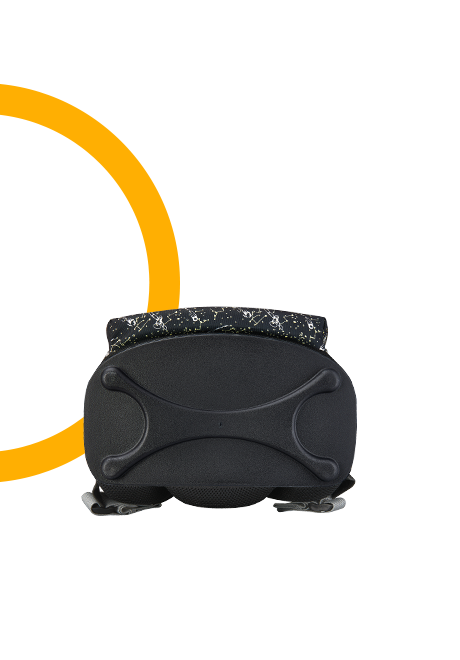 The stable bottom plate with plastic feet keeps it from tumbling down and elevates it from the ground.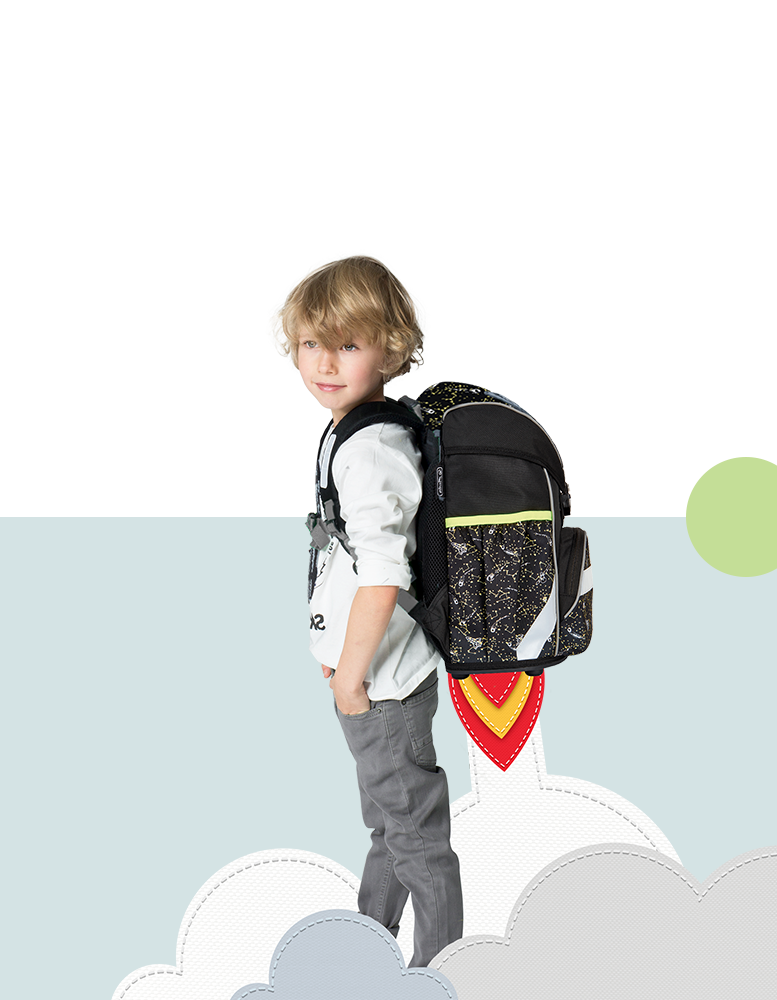 Features
The herlitz UltraLight stands out due to its small weight, under 0.75 kg and soft body with draw string closure.

It offers a spacious inner compartment with integrated book holder, two side pockets with elastic bands, to help kids to organize themselves quickly.

The water repellent impregnation and stable bottom plate with plastic feet will keep the moisture and dirt at bay.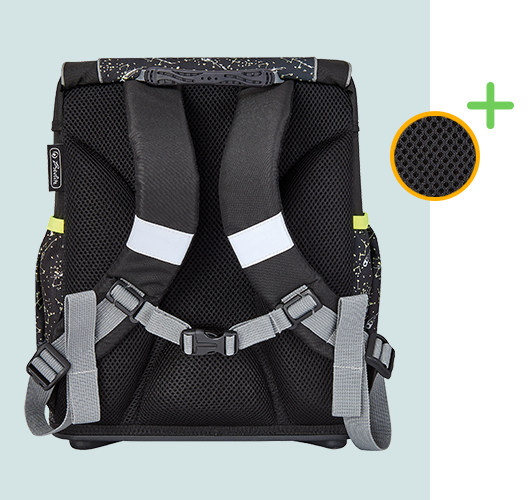 Closeup
Material
Ergonomics
Its ergonomically shaped, breathable back padding offers optimal wearing comfort and its adjustable shoulder straps and a heightadjustable chest strap ensure a high flexibility in fitting options.
Safety
The Orafol® high quality reflective material on the front, sides, and shoulder straps, ensures a high level of visibility in the dark, as well as the additional reflector on the click look that guarantees easy opening and closing.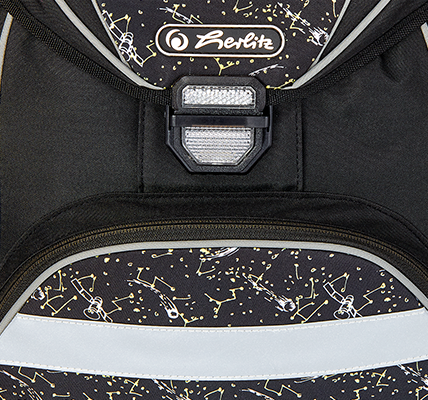 Light weight
As its name indicates, the herlitz UltraLight is the lightest of our models with a weight under 750 g (without chest strap and application) made with the right combination of polyester material and stable bottom plate will prevent your child from bending forward or from suffering back pains.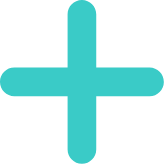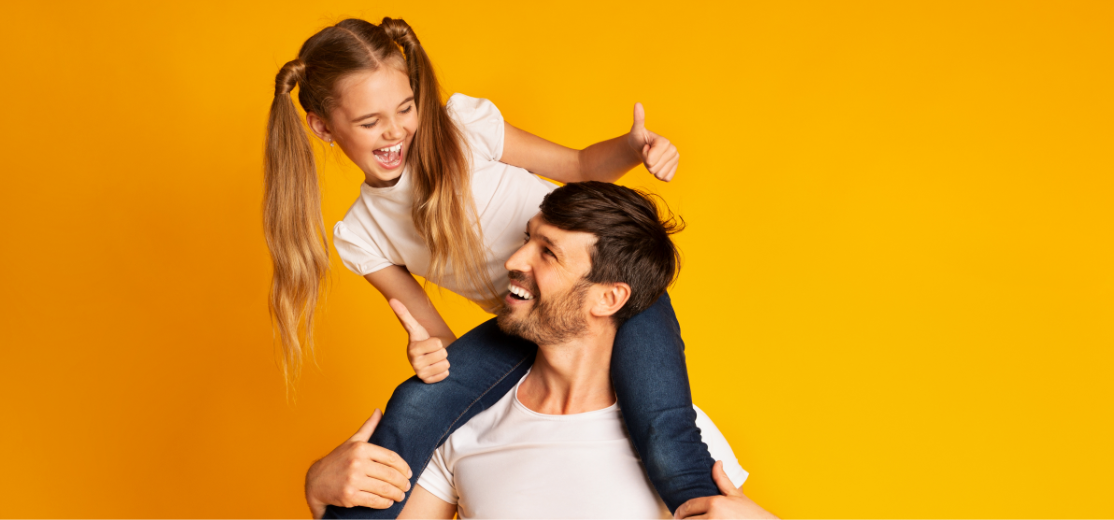 Parents
Let kids be kids!
For 40 years we've been supporting this principle with our Schoolbags. Standing for thoughtful ergonomically design, highly safe, low weight, and long-lasting quality in our every product, so you may have the confidence that your child's welfare is secured.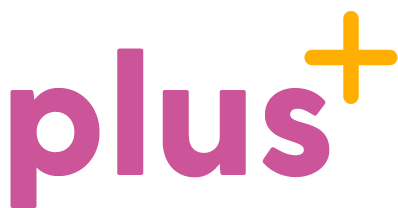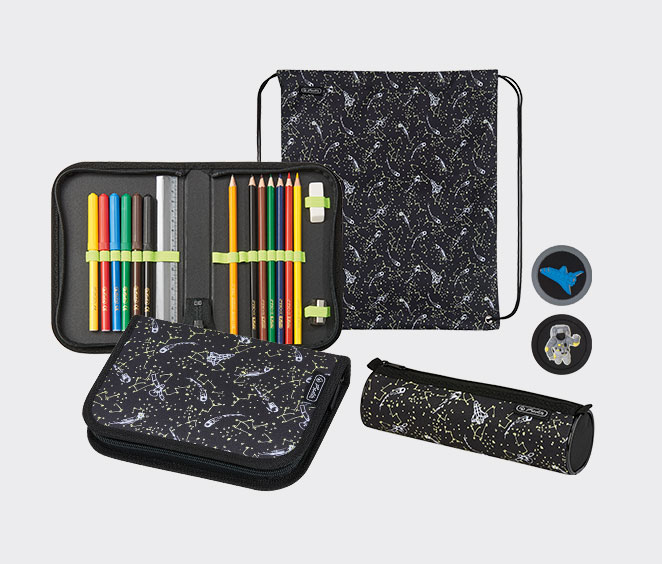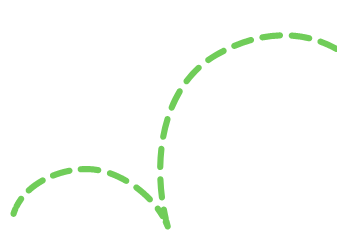 herlitz
Schoolbag Plus:
all designs include a pencil case with 16 items, a round pencil pouch, a sports sac and 2 exchangable applications with velcro.